Return
LA SABINA - Montsonís Medieval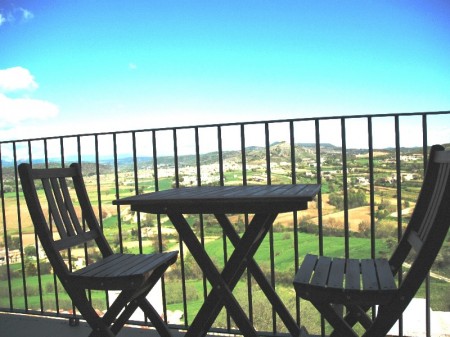 ref: 1118
2-6
Location:
Lleida Noguera - Lleida - Montsonis
The warmth for the winter
PRICES (2 PEOPLE)
Weekend: 165,50 €
Stay 1 night: 95 €
Week HS: 475 €
Week LS: 390 €
HS: August and rest of the year
LS: May, June, July and September
Possibility of 4 additional beds: 13 € per person et night


ACTIVITIES:
• It's essential visiting the Montsonís Castle
• Castles Route of Lleida: complete it visiting the castles of Montclar, Pallargues, Florejacs, Vicfred, Arbeca and Mur
• Ornithological outings
• Space to whatch close wildlife (amphibians, birds...)
• Scenic routes in the area: Vilanova Meià, Alòs de Balaguer...
• Walks around Montsonís and visit the Monastery of Salgar and its caves
• Enjoy the markets and fairs of the area: Fira del Meló i Matança del Porc in Artesa de Segre, Fira del Torró in Agramunt, Fira de la Perdiu in Vilanova de Meià...
• Medieval Route in Balaguer
• Visit the Iberian remains in Antona
• Trekking to the Mu Gorge
Sabina is located in the medieval village of Montsonís village of pre-Pyrenees of Lleida under the Montsec massif, in the region of La Noguera.
Casaubicada is a historic site in Castle Montsonís with spectacular views over the valley of the River Segre. It is ideal to relax while enjoying the warmth of the fireplace and views from its privileged location.
The entrance is on the street and up the stairs is distributed on one floor, spacious and bright. First find the dining room and the kitchen, equipped with all the details, in the same space with lots of light, with a balcony overlooking the valley.
From the living room access to a double room topped with a beautiful wooden loft, the loft is an ideal place to immerse themselves in reading and let your imagination go, and can also co • Attaching two beds additional. Next to the bath room with bath and in front, a living room with fireplace and terrace - veranda that offers wonderful views of the valley -. In this room there is a sofa that is convertible into a comfortable double bed, being, if you will, a living room with a fireplace and terrace.
• It is equipped with sheets and towels, heating, TV, and microwave. Firewood available
• Pets accepted
• Small garden with barbecue available in front of the house
• Space wildlife nearby (amphibians, birds ...)
• Open all year
HUTL 000165
CANCELLATION POLICY
Cancellation of the reservation will result in the following amounts being withheld:
€ 50 for management fees 24 hours after confirmation.
30% of the total reservation when the cancellation is more than 30 days before the date of entry.
100% of the total reservation when the cancellation is made less than 30 days from the date of entry.
The above penalties do not apply when the cancellation occurs due to force majeure, duly proven.
Equipment
Pets allowed, Heating, Kitchen, Fireplace, Home linen, TV, Terrace, Wifi i VISA-Mastercard
Photos
Map